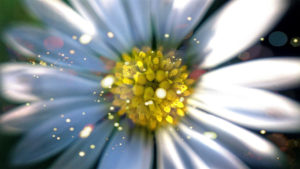 🇬🇧 It is a good time to treat your seasonal allergy (hay fever) with acupuncture.
Acupuncture is an effective way to treat both chronic and acute allergies, including a seasonal allergy to pollen commonly known as "hay fever".
This involves a course of acupuncture treatments over a period of two to three weeks, aiming to rebalance an overactive immune system. A 2013 Korean study published in the European Journal of Allergy and Clinical Immunology looked into the efficacy of acupuncture in the treatment of hay fever. This study demonstrated a significant reduction in symptoms within the acupuncture group, compared to placebo:
http://www.ncbi.nlm.nih.gov/pubmed/23253122
🇫🇷 Nous débutons la période idéale pour traiter les allergies saisonnières avec l'acupuncture. En effet, l'acupuncture est une approche efficace pour adresser les problèmes d'allergies chroniques et aiguës, y compris l'allergie saisonnière au pollen communément appelée «rhume des foins».
Cela implique une série de traitements d'acupuncture sur une période de deux à trois semaines, dans le but de rééquilibrer un système immunitaire hyperactif tout en diminuant la réaction inflammatoire.
Une étude coréenne de 2013 publiée dans le Journal Européen d'Allergie et d'Immunologie Clinique a étudié l'efficacité de l'acupuncture dans le traitement du rhume des foins. Cette étude a ainsi démontré une réduction significative des symptômes dans le groupe recevant des traitements d'acupuncture par rapport à celui qui n'en recevait pas :