Welcome to Integrated Acupuncture
Traditional acupuncture is a holistic, natural and safe healing system suitable for all ages that works to maintain the body's equilibrium by focusing on all aspects of wellbeing – physical, mental and emotional. It aims to stimulate the body to "rebalance" itself by activating our self-healing powers and can be very effective on its own or in combination with conventional medicine.
CURRENT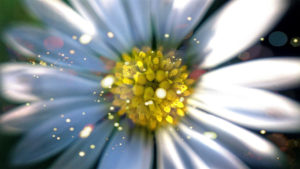 It is a good time to treat seasonal allergy (hay fever) with acupuncture.
Acupuncture is an effective way to treat both chronic and acute allergies,
including a seasonal allergy to pollen commonly known as "hay fever".
Acupuncture can be beneficial for a wide range of illnesses and symptoms, from clearly defined complaints to more general feelings of being unwell. It works very well for both acute and chronic conditions and can frequently be very efficient in helping with various forms of pain, complex gynaecological/fertility patterns, as well as uncomfortable mood fluctuations and emotional difficulties.
Trained in England and Switzerland, I offer a full range of acupuncture services and practise a gentle integrated style of treatment, combining a contemporary symptom-oriented TCM approach, Five Elements Constitutional Acupuncture & Dr Tan's Balance Method (Tan Wu Bian > Si Yuan), a modern advanced system of acupuncture.
I am happy to talk about any aspects of your health and treatment, so contact me if you would like to learn more about acupuncture and how it can help you.