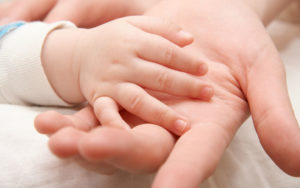 🇬🇧 The transition to motherhood after a long pregnancy (postpartum) is a period when a woman needs plenty of rest and special support. Unfortunately, this is often neglected, as giving the birth itself can be perceived as "mission accomplished". For several months following a childbirth a woman's body undergoes a number of hormonal, emotional and physiological changes, which are often interconnected. Without appropriate care, what should feel like an uplifting spring of new life and excitement, can turn into feeling anxious, experiencing "baby blues" or feeling drained.
Acupuncture offers a gentle non-chemical way of restoring a balance of new mother's body, mind and spirit, rebalancing the hormones, rebuilding strength, clearing residual pain and improving the moods. To learn more about how acupuncture helps after labour, please see this dedicated page:
🇫🇷 La période post-partum qui s'étend de la fin de l'accouchement jusqu'aux premières règles après la grossesse est une phase durant laquelle une femme a besoin de beaucoup de repos et d'un accompagnement précis et adapté. Malheureusement, cette période est souvent négligée car un accouchement sans complications peut être perçu comme une «mission accomplie», sans considerer que le retour à la maison avec un nouveau né nécessite, au moins pendant les premiers mois, un soutien spécial.
En effet, après l'accouchement, le corps de la maman subit un certain nombre de changements hormonaux, émotionnels et physiologiques souvent reliés les uns aux autres. En l'absence d'un accompagnement approprié, la période post-partum peut être source d'épuisement, d'anxiété, de sauts d'humeur et d'hypersensibilité, pouvant allé parfois jusqu'au «baby blues».
L'acupuncture est une approche douce permettant de rétablir l'équilibre dans le corps de la nouvelle maman, d'apaiser son système nerveux, de rééquilibrer ses hormones, de retrouver de l'énergie, de soulager les douleurs résiduelles et de soutenir son état émotionnel. Pour en savoir d'avantage sur les façons dont l'acupuncture peut être bénéfique après l'accouchement, veuillez consulter la page suivante :