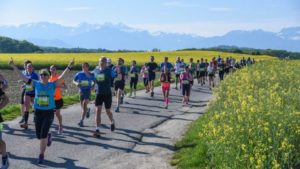 🇬🇧 Are you running the Harmony Geneva Marathon this weekend? Run it like you mean it by allowing acupuncture power you up before the race and harmoniously replenish your energy afterwards.
To learn more what acupuncture can do for your sports performance, see this page:
https://slavasvi.com/sports-boosters
🇫🇷 Allez-vous participer au Marathon ce week-end ? Pour vous soutenir dans cette aventure, l'acupuncture peut être super pour renforcer votre énergie avant la course, ainsi que de vous aider à recharger et mieux récupérer après.
Pour en savoir plus sur ce que l'acupuncture peut faire pour votre performance sportive, consultez la page suivante :