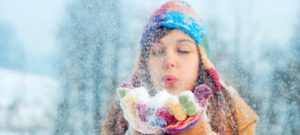 🇬🇧 Acupuncture can offer a gentle, effective and natural way of restoring a balance of our mind and spirit. There are different acupuncture protocols if we are feeling low, stuck or unmotivated, as well as for enabling us to find a new path or make an important decision.
With the onset of darker and colder nights, our mood can be affected, impacting our sleep patterns, our diet and energy levels. For some people it can be worse. Sufferers from Seasonal Affective Disorder (SAD), may experience symptoms of depression. Acupuncture, particularly, has been recognised for its benefits in treating depression and low mood.
🇫🇷 L'acupuncture propose une façon douce, efficace et naturelle afin de rétablir l'équilibre de notre système nerveux et de notre esprit. Il existe différents protocoles d'acupuncture en cas de déprime saisonnière afin d'éviter ou d'améliorer la fatigue, la baisse d'énergie ou la démotivation hivernale. Ces traitements vous aident à activer votre énergie, ce qui est bénéfique pour cheminer positivement en cette saison hivernale.
Avec l'arrivée de nuits plus longues et plus froides, notre humeur peut être affectée, perturbant la qualité de notre sommeil, de notre alimentation et nos niveaux d'énergie.

Pour certaines personnes, les symptômes sont très intenses. Elles souffrent d'un trouble affectif saisonnier (TAS) ou de dépression saisonnière.
L'acupuncture est reconnue pour ses résultats positifs dans le traitement naturel et complémentaire de la dépression et des troubles de l'humeur courants dans la phase hivernale.